Sometimes you need a "go-to" gift that is not too expensive, yet appeals to everyone from acquaintances to family.

For me, that gift is

two tea cups

.
Whether it's for your mother, your daughter, grandmother, a friend's birthday, the start of a new job, a get well for a sick friend, a co-worker, or teacher appreciation, this gift works for everyone!
Spice It Up:
A way to personalize the gift, is to buy some special tea to pair with the cups.

Republic of Tea makes wonderful tea with unusual flavors.

If you look at the label there is a sentiment tied to the tea like "Good Fortune" or "The Perfect Tea."

I paired the Dragon Oolong tea of Good Fortune for a friend's birthday who was also starting a new job.

A nice wish for new beginnings!
While the cups are plenty, if you want to add to the gift, include a saucer with the cup.

This is always handy for placing the teaspoons or sugar on the side.
The crowning touch is to add a box of special sugar cubes.

I recommend buying a couple of boxes to keep handy when you need to add them to a set of cups for a gift.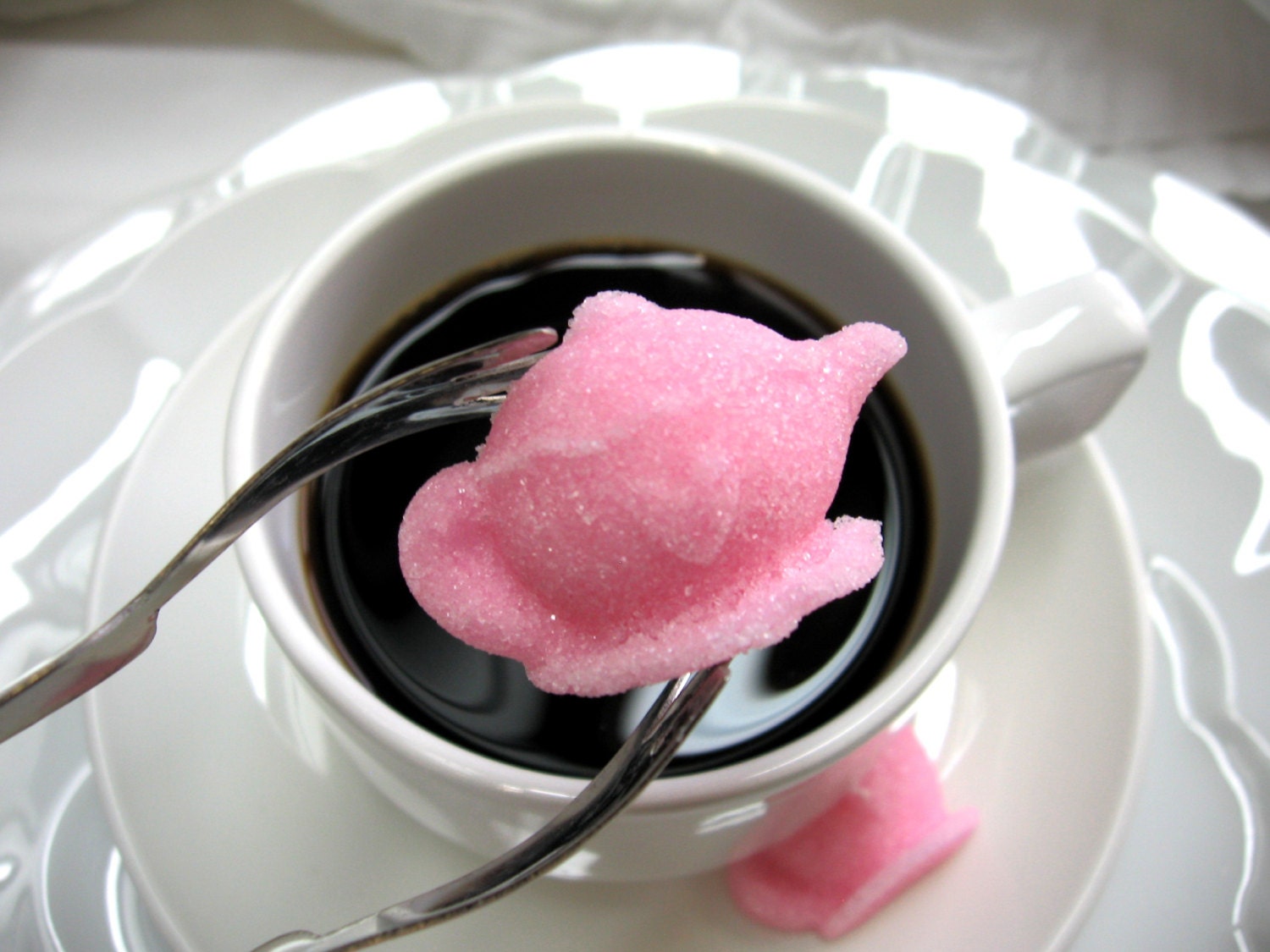 Option:
If your recipient is not a tea drinker, substitute the tea with a pound of nice coffee or hot chocolate mix.

Some tasty brands include Illy, and Starbucks.
Tea Cups: Tea cups can be purchased almost anywhere, but my favorite place to find unique and colorful cups is

Anthropologie

.

They always have a selection of festive dishes, and the cups/mugs range from $8.00-$16.00 per cup.
Tip:
Anthropologie maintains a sale rack of dishes in each of their stores.

C

heck this out to see what cute mugs are available that have been marked down.

This is a good way to keep the cost down as the sale items are 20-75% off depending on the item.
Alternate store:

Check out your local antique mall for inexpensive retro mugs or tea cups.

Look for a variety—they do not need to match.

Prices will range from $1.00-upwards depending on the quality of the porcelain/pottery.
Tea: Republic of Tea is available in most gourmet grocery stores like Central Market and Whole Foods. Recommended flavors are the Blackberry Sage, English Breakfast and Dragon Oolong tea. $8.99-$14.99 per box.
Celestial Seasonings are available in most grocery stores including Tom Thumb. Recommended flavors: Mandarin Orange, Lemon Zinger, Sleepy Time tea. $2.99-$4.99 per box.
Sugar Cubes
: Sugar cubes are available on

Etsy

in a variety of shapes including pink teapots, Bridge/Card game emblems (Spades, Hearts, Clubs, and Diamonds). $6.00-$25.00 per box.